To help make the current COVID-19-related social distancing a little less bad for my son, I've set up a private minecraft server for him to use with his friends.
I could have just paid Mojang the $7.99/month for Realms, but I decided to use this as a learning exercise.
So, I baked up an AWS CloudFormation template to spin up a minimal viable server.
You can find the full template on its GitHub Project.
In the designer, it looks like this: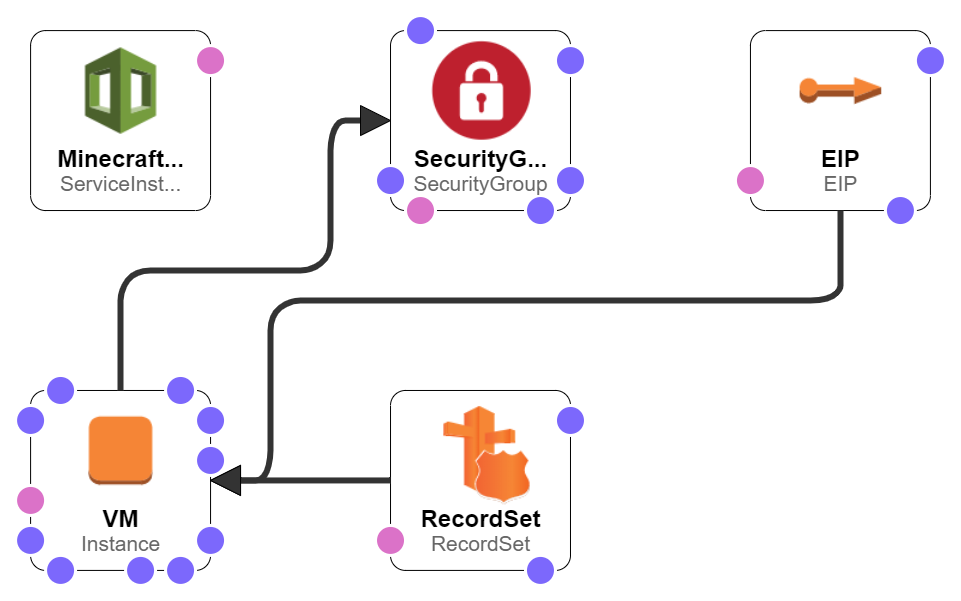 There's just a few moving parts here:
So, this stack has to be deployed along with the Instance Scheduler, and it assumes that you called that stack "instance-scheduler" (should probably parameterize that). But, hopefully this is useful to someone else.
Some tasks to do in the future:
Get the server to update to the latest minecraft server automatically
Push some of the configuration into the template: right now, the template starts the EC2 instance but doesn't auto-start the server. It's expected that you'll want to customize the server.properties before starting it the first time. Then, you can enable it with sudo systemctl enable minecraft-bedrock-server.service and start it with sudo systemctl start minecraft-bedrock-server.service